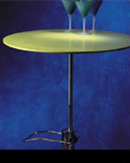 Welcome to the Okcorian links page. In this space we would like to create a list of helpful resources for you to come and use in regard to solid surface materials and fabrication for your residential and commercial projects. This evolving list of links will also consist of companies we work with, businesses we patronize and other sites we feel may be useful, interesting and entertaining.
If you know of a site that would fit in here, please forward the address to us so we can add it. We are also interested in exchanging links with other sites to mutually benefit each others marketing efforts. So if you have a Web site and would like to exchange links please let us know.
| Solid Surface Materials |
PaperStone® is known as a sustainable countertop material, but it is really much more. PaperStone® excels in a variety of creative uses from conference tabletops, signs and plaques, window sills, cutting boards and cutlery handles to furniture, restroom partitions, cabinets, indoor wall cladding and many more innovative uses.
ECO™ by Cosentino is a durable surface made of 75% recycled content composed of post-industrial or post-consumer materials and is bound by an environmentally friendly resin which comes in part from corn oil. ECO by Cosentino is also an ideal substitute for natural or engineered stone.
Avonite is a solid surface material similar to Corian; it's non-porous and solid all the way through with no surface finish to tarnish or deface (unlike granite which can be very difficult to repair.) Many of our clients find their favorite color in Avonite, and we invite you to the showroom to view our samples.
Hi-Macs is a new solid surface material from LG. Like Corian, it's resistant to stains non-porous and deal for surfaces that are subject to moisture and heavy wear. Explore all the Hi-Macs colors, including the Volcanics Collection, in our Sacramento showroom.
Staron® Solid Surfaces by Samsung are acrylic surfacing materials with an incredible array of benefits. Most obvious is the impressive color range. Available in more than 70 colors, there's a Staron® color-choice to complement any interior.
Mystera Solid Surfaces whether featured on the kitchen island or the vanities of the master bathroom, the Gallery Collection will add rich color to any room design. With the look of fine imported stone, your kitchen countertops, vanity tops or shower walls will be easy to clean and renew for years of lasting beauty.
| Quartz Materials |
Quartz is becoming popular in many homes combining the sophistication and beauty of stone, quartz surfaces provide a brilliant clarity, distinctive depth and solid feel that's unique to granite . Unlike natural stone however, quartz surfaces come in a broad range of exciting colors, are resistant to staining and heat resistant. Explore our quartz materials below:
Silestone is a very popular quartz surface we're installing in kitchens and bathrooms. It shares the ease of care as the other solid surface materials and has it's own selection of colors… perhaps you'll find your favorite in Silestone.
HanStone™ begins with the beauty of natural quartz, and enhances it to provide greater durability and color consistency. The result is a surface of singular elegance and luxuriousness. It's deep, rich colors and lustrous sheen make it the material of choice for upscale applications. Plus it's quality construction offers durability against bending and pressing impact.
Cambria from kitchen countertops and fireplace surrounds to bathroom vanities and tub and shower surrounds, Cambria offers a variety of products that add lasting value to your home. Cambria is available through reputable independent kitchen and bath dealers, fabricators, home builders, and architects & designers.
LG Viatera® categorized as quartz surfacing, is the newest addition to the LG family of countertop surfacing products. LG Viatera® is composed of quartz blended with advanced polymer resins and colorfast pigments.

Zodiaq is DuPont's quartz countertop product, and it's exceptional in every way. It captures the radiance of quartz crystals in sharpness, clarity and beauty, and has the scratch resistance and hardness that you cannot find with granite. Samples of the dramatic Zodiaq colors await you in the Signature Surfaces showroom.
Caesarstone is a quartz countertop surface that is quite popular for kitchen countertops. Quartz is stronger than stone and is also maintenance free like other solid surfaces. Caesarstone samples are available in the Signature Surfaces showroom.